Account Executive
If you're about to start a vacation, you've probably compiled multiple lists, each with several sub-categories:
What to Pack
Whom to Notify
Things to Do to Safeguard Your Home.
One of the sub-categories on that last should be: Protect against home water damage. But if you haven't gotten around to compiling that list, don't worry — Chubb has done it for you.
A leading provider of home insurance and other forms of personal insurance, Chubb produced a white paper on 10 steps to protect your home from water damage. You can read it as a web page here or download a printable pdf by clicking the image below.
Frankly, while Chubb bills these as "10 simple steps," one can be a bit tricky. If, like me, you clean your gutters yourself, be sure to practice risk management. These guides may help:
If you hire someone, make sure the business or individual is licensed and covered by liability insurance. Should there be an injury, you don't want to be liable for damages.
All the best with your preparations, be safe if you're cleaning your own gutters, and have a wonderful vacation. And if you have any insurance needs before, during or after your vacation, I'll be happy to help.
---
About Matthew Boyle and Sylvia Group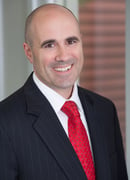 A licensed insurance producer and Certified Insurance Service Representative (CISR), Matthew Boyle is passionate about informing and educating his clients on the coverage they should consider and the products they ultimately purchase. Whether the need is boat or watercraft insurance, homeowners insurance, auto insurance or specialized coverage, he's committed to designing customized programs that protect his clients and their assets. Matt appreciates meeting and working with new people on a regular basis, and with 15 years' experience in personal insurance, the last eight as a successful sales executive, he enjoys sharing his expertise. As an independent agent working with the accomplished team at Sylvia Group, he's able to offer clients options and resources unavailable through most other agencies and direct sellers.
Sylvia Group helps businesses and individuals protect their future by designing insurance, benefits and financial planning programs. We're a third-generation, locally owned agency known for our commitment to our clients and our community, as well for our industry expertise. Founded in New Bedford, MA, in 1950, headquartered in neighboring Dartmouth, and serving businesses and individuals throughout Massachusetts, Rhode Island and beyond, Sylvia Group is certified as a Woman Owned Business Enterprise with the Massachusetts Supplier Diversity Office and has the distinction of being the first six-time recipient of the Five Star designation awarded by the Massachusetts Association of Insurance Agents (MAIA) for all-around agency excellence.